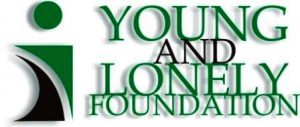 Young and Lonely Foundation (YLF) is a Non-Governmental and Non-Profit Making Organisation, This organization was founded on 12th August, 1999 and established in April, 2006 with the Registrar General's Department number G. 17. 715, and the Social Welfare's number D.S.W. / 3842, then at the District levels and also with Coalitions, to assist vulnerable groups such as children, women, widows, persons living with disabilities, persons living with HIV/AIDS etc. to improve their social functioning.
At the moment, the organisation operates in the Agona West, Agona East and Gomoa Districts in the Central Region, the organisation also operates in Bongo District in the Northern Region and Pankronu Atimatim District of the Ashanti Region of the Republic of Ghana. Over the years, YLF has worked with 175 international volunteers to implement diverse activities in Ghana. The volunteers come from Germany, Sweden, Belgium, UK, Australia, Japan, Italy, Holland, Norway, Canada and USA. These volunteers were recommended by individuals to work with YLF. Also, the organisation liaises with other institutions to find jobs for some of these volunteers. Other institutions that the YLF connects volunteers to are schools, NGOs, health institutions, Department of Social Welfare, Districts Assembly Departments, etc. and the organisation has been corresponding with them on regular basis and sharing ideas on how to create a just world for vulnerable children.
The organisation has been linking the needy to resources where they are given diverse forms of assistance. Also, the organisation embarks on various projects like maternal health, civic educations, HIV and AIDS, agriculture, women empowerment so as to cause change in communities in Ghana. Most of these activities are carried out through informal and non-formal education. YLF has been sponsoring vulnerable children in schools to pursue various programmes so that they can become good leaders in the future. Our vulnerable children can be categorised into three groups of sponsorship:
Group 1: They constitute an extremely vulnerable group and have nowhere to go. As such they are identified and kept under the custody of the organisation and raised as members of the YLF family.
Group 2: This group of vulnerable children who are supported partially by their guardians and the organisation takes care of the rest of their upkeep.
Group 3: They constitute vulnerable groups that found in abuse homes or children in conflict with their parent or guardian. These vulnerable children (especially females) are removed from their abused homes until the conflict or abuse issues are fully resolved before they are integrated back into their families.
The vulnerable children are supported by some few friends of the organisation, well wishers, donors and internally generated funds of the organisation through small scale farming activities and trading activities by the founder.
YLF is looking forward to build a home to accommodate and train more children so that good culture and moral values will be inculcated into them.
PROGRAMMES AND ACTIVITIES UNDERTAKEN SO FAR
• Educational Aid for Child Development
• Health
• Women and Youth Empowerment
• Research and Human Right Advocacy
• Volunteer Programs
• Agriculture Development
Find out more
Further partners
The school would also like to appreciate the following entities for their immense support: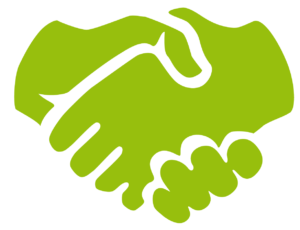 Ghana Education Service (Directors)
Agona West Municipal Assembly (MCE's)
Department of Gender, Children and Social Protection
CHRAJ
Members of Parliament
Parent Teachers Association (PTA)
Private School's Association
Board of Directors
Headmasters/Teachers
Old and new staff of the school
Foreign volunteers (NGOs)
Individuals/students
We hope this support will continue to help improve the development and its future existence, and its educational functions.