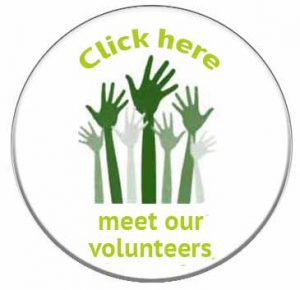 When you decide to come as a volunteer to Ghana, there are different reasons for which you can do so. You probably are interested in engaging yourself in a specific field of work. We therefore offer you a broad variety of different placements within our NGO in order to meet your personal requirements. You can teach in the Saint Germain school and experience the differences between our school system and others. To make sure that you are in good care, our staff will support you every day, talk with you about the lessons and help you prepare lesson notes. On the other side you can help directly in the Young and Lonely Foundation office works and social works. Here you can bring in your own ideas or support us in our programmes. Alternatively if you are interested in medicine we can hook you up with our contacts at the local hospital that will be more than grateful for you help and support. However if your focus is on HIV/AIDs awareness you will be able to take part in lessons and awareness programmes, teaching the villagers about the dangers and preventions of HIV/AIDS as well as interacting with the PLHIVs, offering them support and counseling.
PROGRAMMES AND ACTIVITIES UNDERTAKEN:
Education
Health
Community Development
Women and Youth Empowerment
Research and Human Right Advocacy
Agriculture Development
Key Responsibilities:
Teaching in schools for volunteering work.
Working with orphanage and foster homes.
Organize community meetings and educate participants on health topics
Home visits to educate household on selected health topics
Assist in organizing health training programs for focus groups in the communities e.g. pregnant
women, nursing adolescent mothers, people infected with HIV etc.
Identify projects for volunteers and orienting staff at the project about volunteering.
Placing volunteers in local families and homes.
Identify local social groups, such as youth clubs, school clubs, religious clubs, etc., attend their
meetings and educate them on selected topics.
Working with NHIS and Ghana Health Services on district level.
HOSTING OF A VOLUNTEER
Local families have been carefully selected to host volunteers to enable volunteers experience the Ghanaian family lifestyle. Volunteers learn the culture very fast by living with local families. This local arrangement provide much security for the volunteers as they are accepted by the community as part of them. Boredom and lonely are eliminated from the lives of volunteers due to the involvement of the local families. However, much privacy is assured to every volunteer, since they have their own room arrangement.
Time Commitment
A volunteer is expected to work not less than 4 hours and not more than 8 hours a day excluding Saturdays and Sundays which are free days for every volunteer.
Time of work is flexible and one must develop a work plan to meet the conditions and activities of the chosen project.
Support Provided
Training for this position will be provided. In addition, the field facilitators and project managers will be available on an ongoing basis to answer questions and provide further assistance if needed. We also organize monitoring and evaluations activities from time to time help improve their working skills.