Our Vision
Our vision is to produce children who possess excellent capacity academically, socially and fit well in the job market and can make excellent contributions to the total development of their communities, Ghana and the world at large. Our children should have the capacity to affect lives of people positively.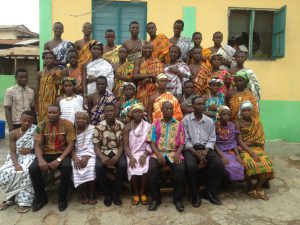 In order to achieve this vision we pursue nine higher targets:
To develop the wonderful potentials in students of the St. Germain School Complex.
To develop leadership and teamwork spirit in students of the St. Germain School Complex
To equip, empower and direct children enrolled in the school with advanced knowledge for future responsibilities.
In the St. Germain school Complex every student is a potent candidate for leadership responsibilities, hence the school has developed special Capacity Building Curricula to sharpen communication reading and writing capabilities of students in the St. Germain School Complex.
To sharpen the thinking and creativity of children in the St. Germain school complex
To inculcate in children enrolled in St. Germain School Complex the spirit of discipline and resourcefulness.
To raise sane, disciplined and informed children with knowledge and requisite skills to meet the challenges of this twenty first century and beyond.
To develop children that are able to relate healthily with their external environment and also able to discern and maximize opportunities.
Preserve a healthy future of children in Agona Swedru and its neighbouring communities using education as the most efficient bait.