Gilbert Kofi Germain
Chairmen of Saint Germain School Complex and founder of Young and Lonely Foundation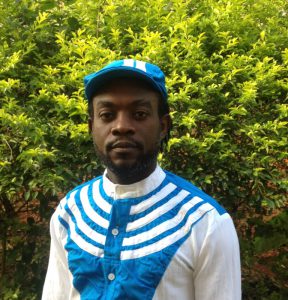 My concern and passion has been in supporting the needy, especially orphans, the less privileged and homeless children in our society. Having worked with Early Childhood Development Project (Child Panel) under Ministry of Women and Children Affairs in The Agona District Assembly for several years i have been adequately equipped to handle cases and projects involving children.
What drives my passion to advocate for children is my love and respect for the lives of children wishing that children around the world would be given the necessary attention they need to develop a better future. I feel this is possible through education and advocacy. My current role as the designate Administrative Officer and the Chairman of the St. Germain School Complex Disciplinary Committee enables me to mentor children, offer advice and personally groom children to succeed in the primary schools and move on to the tertiary level. I share my leadership skills with students (local and foreign) so as to make them responsible people anywhere they find themselves.
Most of my adult life has been involved in volunteerism as I have felt the need to assist those in my community facing hardships or needing a hand in whatever form possible with a special affinity for women and children because of the vulnerable issues associated with that demographics. I feel that I am a well-motivated, energetic person who possesses good inter-personal skills and the ability to communicate effectively at all levels within any giving organization. As an effective team worker I am flexible and enjoy the challenges of meeting deadlines as well as targets and also enjoy meeting different people from all walks of life.
This has enabled me to be a mentor to younger colleagues and foreign volunteers who have worked with me while being very active in consulting and planning for other smaller NGOs as well as a consultant to other entrepreneurial ventures. My Motivation is my vision "to create a Just world without vulnerable children" based on my personal hardships, conditions, and the system of environment and treatments I grew up from.
E-mail:  g.germain@saintgermainschool.org
Dorothy Eghan
Proprietress and Administrator of the Saint Germain School Complex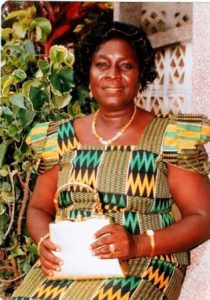 Madam Dorothy, as the Proprietress of the Saint Germain School Complex, cares for about four hundred and fifty needy children in the school's boarding facility. Young ans Lonely Foundation (YLF) gives support in diverse ways as far as their housing, feeding, medication, clothing and education are concerned. The Children look up to her as their mother and role model, due to the moral ethiques she trains them with, as a religious personality in a Christian denomination. She has an affection for brokenhearted children and loves to mend their wounded souls in need of love and affirmation of family. Children who come to her with wounded spirits go with smiling faces and with hope for the future. She is a child emotioanal therapist.
E-mail:  d.eghan@saintgermainschool.org
Mamuel Ekow Ninson
Headmaster of Saint Germain School Complex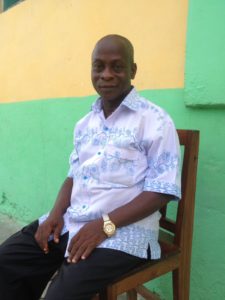 I came in contact with the school as headmaster in 14th September 2015. I am a retired trained teacher with 35 years of working experience in Ghana Education Service with an additional colleague background. I attended Komenda College. After that I went to university of Ghana, Lagon Accra to lecture on statistics.
My personal operational areas in life were Mankessim in the central region and finally Agona Swedru where I was working as teacher or head teacher. Actually, the work as a headmaster of St. Germain School has been a major stroke of luck as I met my Director of the school, Mr. Samuel S. Ewool whom I already knew as an old friend. Therefore it was easy to get part of the running system because both of us knew each other. This also causes that the teamwork is up to now a big success. Also, the cooperation of the teachers in the school has been and keeps on being very cordial and fruitful.
Tim Pauls

Project manager (Germany)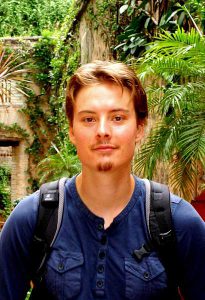 Almost ten years have passed since I first got in touch with Saint Germain School in 2008. During my stay with Gilbert Germain as a volunteer I was fortunate to learn a lot about life and diversity. Driven by common values and a similar understanding of humanity it was clear that our encounter in 2008 was the commencement of joint journey towards a brighter future for disadvantaged children.  After spending several years in Latin America and India I started to work as a One-World Promotor for Sustainable Development in northern Germany. During this time, together with the staff of Saint Germain school, we developed educational material published by the German NGO "Verband and Entwicklungspolitik Niedersachsen e.V.". Beyond initiating and putting into effect new projects, my activities for Saint Germain school embrace the placement of volunteers as well as the support in IT and publicity related issues.
E-mail:  t.pauls@saintgermainschool.org